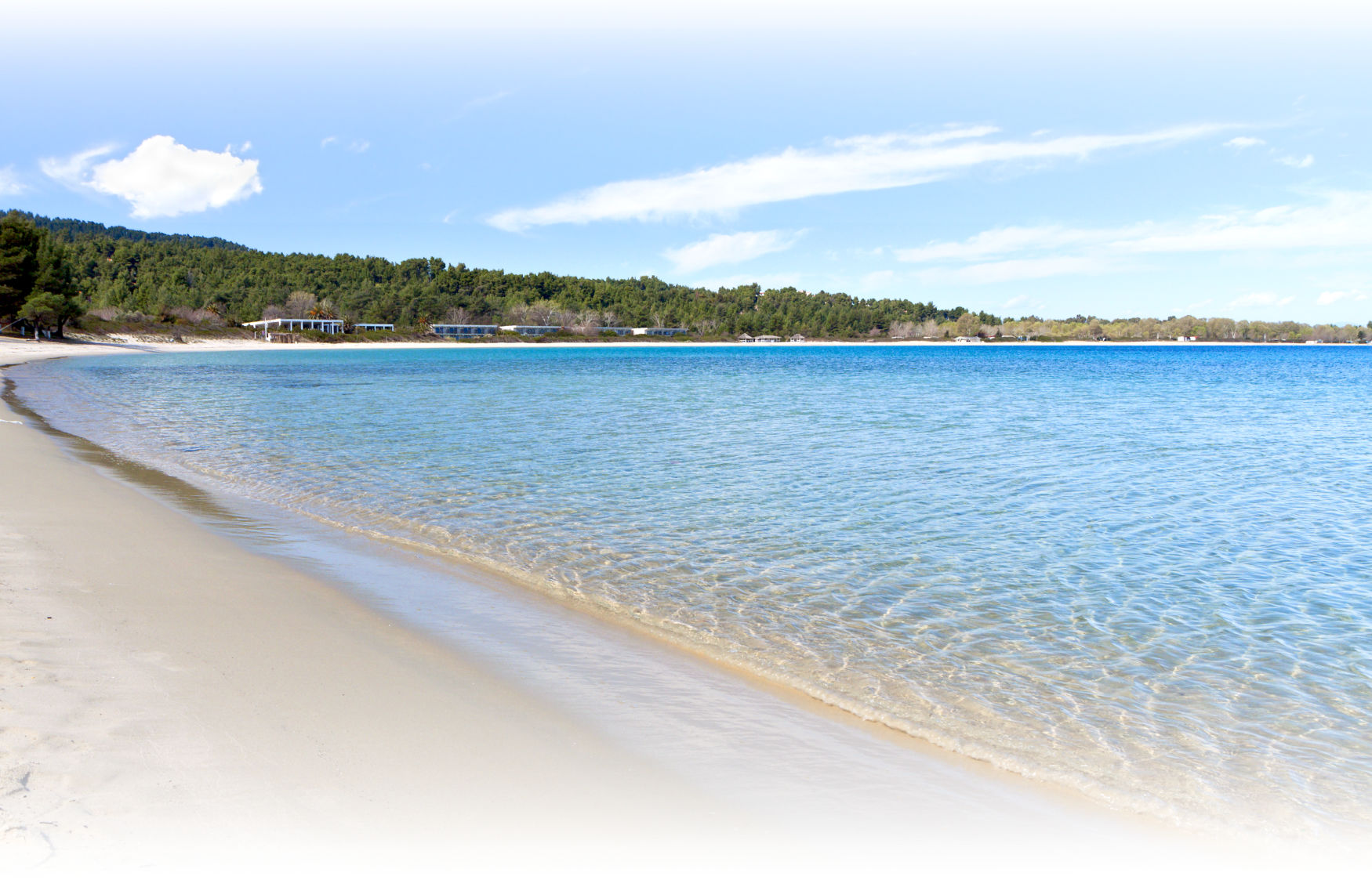 Chalkidiki
Information about Chalkidiki (Halkidiki)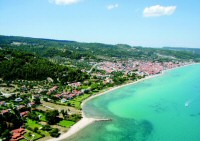 Halkidiki or Chalkidiki, (also called Khalkidiki, Chalkidici, Khalkidhikí) is one of the prefectures of Greece.
It is located in the southeastern portion of Central Macedonia. The Cholomontas or the Cholomon mountains lie in the northcentral part.
It consists of a large peninsula in the northwestern Aegean Sea, resembling a hand with three "fingers" – Pallene (now Kassandra), Sithonia, and Agion Oros (the ancient Acte), which contains Mount Athos and its monasteries.
In ancient times, Chalcidice was part of Thrace. The first Greek settlers in this area came from Chalcis (the area around Chalcis was also known as Chalcidice) and Eretria, cities in Euboea, around the eighth century BC who founded cities such as Mende, Torone and Scione, a second wave came from Andros in the sixth century BC. The ancient city of Stageira was the birthplace of the great philosopher Aristotle.
Capital of Chalcidice is the city of Polygyros, located in the center of the peninsula.

Halkidiki attracts every year a great number of tourists as it offers a unique nature, remote bays, a sea clear as a crystal, beautiful small islands and picturesque villages where one can admire the traditional architecture. It also combines the sea with the mountain, peace and nightlife, ancient and modern culture. Every town has it own unique story and its own glory.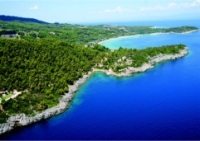 The climate in Chalkidiki is generally mild with limited rainfall whilst sunshine and warm summers are well known. It enjoys over 300 days or around 3,000 hours of sunshine on average annually. In the northern part of the area the number slightly decreases. Average temperatures display limited fluctuations during the year. Naturally, fluctuations are more vigorous from south to north. The lowest temperatures occur during December to February ranging between 3.5°C to 19°C, while highest temperatures occur during summer months and range between 23°C and 34°C. Temperatures below 0°C are limited in the mountainous areas.
Chalkidiki is obviously an excellent choice for your real estate investment. Sunny golden beaches, deep and picturesque gulfs, traditional villages and modern tourist resorts, small islands and sheltered bays, rich history, competitive cultural heritage, and warm people, Mediterranean climate and magnificent natural beauty, this is todays Chalkidiki.